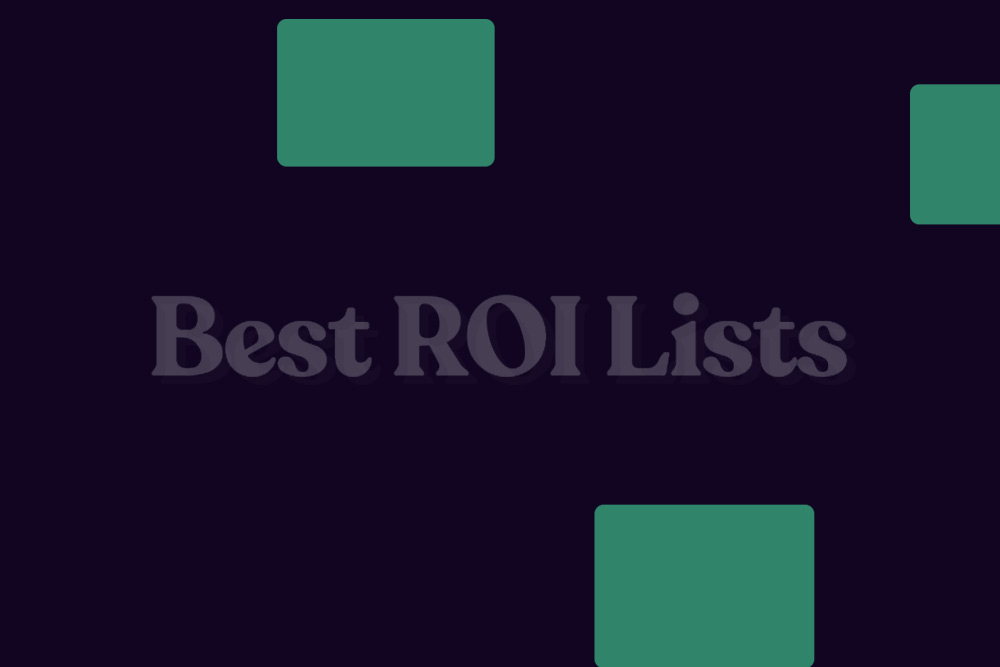 The 2019 Health Trend Marketers will Capitalize on with Best ROI Lists
Every year there are new health trends built around the holiday season in order to encourage us to get on track for the upcoming year. Consumers are increasingly seeking products and services that promote well-being. The wellness industry is a mega opportunity for marketers, especially ring holiday season and at the beginning of the new year when people have binged on holiday treats.
Technology has made it convenient for health-conscious consumers to research options to help them get on track with their resolutions. But why not reach out to them first, before they have to do the research themselves? Providing them with the information they are looking for directly can be more beneficial to you and save them the hassle.
In past years, weight loss pills, gingko baloba and anti-aging were big trends and marketers benefited from email campaigns to attract new consumers.
However, today, one of the leading trends in the health industry continues to be CBD oil. Also known as cannabidiol or hemp oil, CBD oil is now legal in 30 states and once the 2018 Farm Bill becomes law (which is expected to occur today), cultivation will be legal nationwide.
The market for CBD could top $22 billion by 2022 according to The Brightfield Group, a cannabis industry research firm. In a 2012 review partially funded by GW Pharmaceutical, CBD was found to exhibit "pro‐apoptotic and anti‐proliferative actions" in different types of tumors, thus leading researchers to conclude that "evidence is emerging to suggest that CBD is a potent inhibitor of both cancer growth and spread." CDB oil has also been proven to treat symptoms of epilepsy, dementia, inflammation and pain.
With CBD oil gaining popularity, consumers are interested to learn more about its benefits and products containing CBD. This presents an opportunity for marketers to reach out to them via email in order to inform them of CBD products available to them which can help reduce stress and anxiety, and other health issues.
It is likely that although many people have heard the name CBD oil, they have been hesitant to research it themselves. This is your chance to get to them first.
Some other rising health trends in the new year include MCT oil, wearable technology (fitness trackers), gut health and online workout training/subscriptions.
Our email lists can provide you with the people who will want to hear about these latest health trends to help them get fit and stick to their New Year resolutions or become more focused on their general well-being.
For example, stay at home moms and retirees who are thinking about beginning a new fitness routine may feel intimidated about joining a gym, or may not have the time to go to a gym, and are likely to show interest in online workout programs which they can do at home. This is the time to email them with virtual training subscription options.
Whole Foods, Food Business News and Kroger have all listed gut-healthy foods as one of their top trends for 2019, according to Forbes. With studies showing that there is a correlation between gut health and mental well-being, companies in the health industry are creating new products containing probiotic ingredients to cater to this trend, such as snack bars, nut butters and oatmeal.
Health conscious consumers, as well as those who may be suffering from mental health issues will want to know about these types of products and may be embarrassed to make such purchases in a store, but comfortable doing so through the privacy of their home or smartphone.
The months of December and January are the perfect opportunity to email them before they have a chance to run to the stores and discover these products themselves. Or offer discounts to entice them to purchase them right now.
Whether you want to target baby boomers, seniors, stay- at-home mothers, or health and wellness enthusiasts in general, the digital marketing consultants at BestROILists can provide you with some strategies and the right health consumer email list to profit from in the New Year.