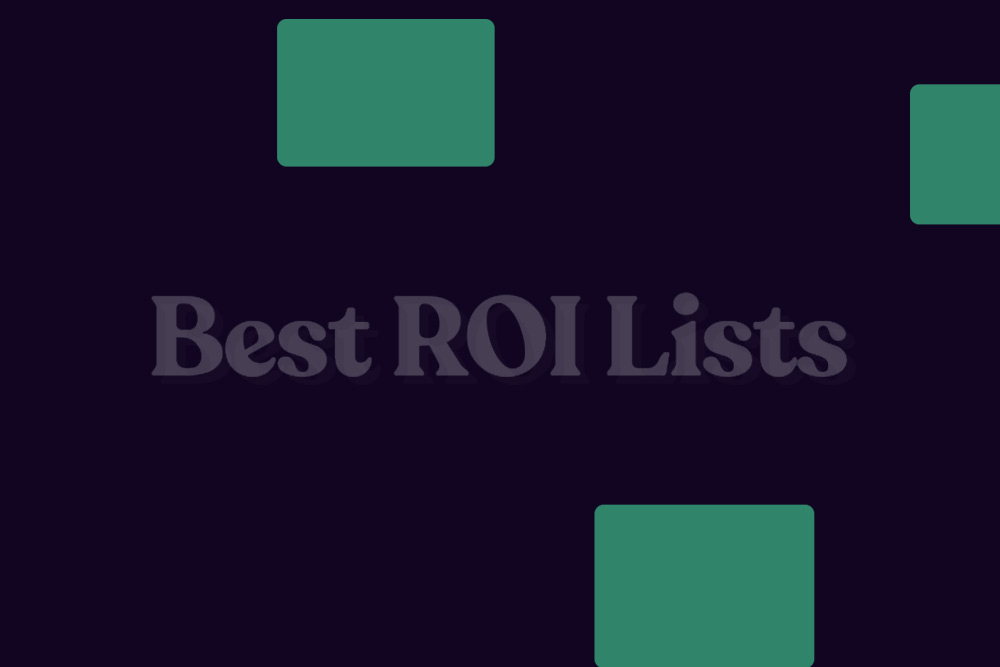 Best Response Rates Start with Engaging Subject Lines
Regardless of the type of industry you're operating in, email marketing is undoubtedly one of the most powerful weapons that marketers have in their arsenal. A well-designed, well-timed email can quickly push a lead "over the edge" at a pivotal time, motivating them to make a purchase by providing them with exactly the right piece of information they need when they need it the most. According to the Direct Marketing Association, email marketing in general yields an astounding 4300% return on investment for businesses operating in the United States alone.
 Based on this idea, you've probably been hard at work building precisely the right type of email marketing messages that your audience will respond to. You've gone through the testing process and you've just sent your first wave out into the world. Yet somehow, your response rates are STILL coming up short. Why is this, you ask? It's likely because for all the time and effort you've already spent, you forgot to pay close attention to what is probably the most important element of any marketing email:
 The subject line.
 Indeed, these roughly ten-or-so words are the single best way to not only get the response rates you're after, but also to convert those qualified leads into actual buyers time and time again.
The Numbers Don't Lie
 If you still doubt the power of a well-crafted, engaging and high quality email subject line, there are a few key statistics that you'll want to take a look at:
 Are you paying attention yet? Good. 
Understanding WHY engaging subject lines are important, however, is not enough to get the job done. If you really want to send those response rates soaring sky high where they belong, you'll need to know how to start crafting them yourself.
 Crafting the Perfect Subject Lines
One of the most important keys to making sure that your subject lines are the type that your readers are likely to respond to requires you to understand that they CANNOT be an afterthought. You need to put significant thought into them and write multiple variations until you get it just right. DO NOT, under any circumstances, allow your subject line to be a last minute decision. In fact, sometimes it can be beneficial to start with the subject line first and build the rest of the message around that single idea.
Another important step to take for email marketing success involves making sure that all of your messages, including the subject lines, are CAN-SPAM compliant. For those unfamiliar, the CAN-SPAM Act of 2003 is the law that governs how marketers can send emails and it's getting enforced at an increasing pace. It's a set of rules and standards governing how, where, when and why commercial email materials can be sent in the United States by the Federal Trade Commission. Regarding subject lines in particular, CAN-SPAM dictates that not only are you not allowed to use false or misleading header information, but you also can not use any deceptive subject lines. For example, if you're trying to get your readers to buy your medical supplement, you're definitely not allowed to claim in the subject line that the supplement cures cancer.
Now, just because you are literally forbidden to send your readers SPAM by law doesn't mean that you should shy away from words perceived to be spammy. These words can still captivate and grab someone's attention in an incredibly valuable way, but they can also get you blacklisted or stop your mail from reaching inboxes, so tread lightly.
Consider trying to organically utilize works such as the following into your subject lines:
The recipient's first name.

Invitation.

Introducing.

We, You, your or some variation.

A Number (dollar amounts, the year, a goal, etc.)

 Alert or Breaking

Update.

New.

Free.

Sale.
 According to Campaign Monitor, these were some of the most effective, captivating words that positively influenced response rates for email marketing materials. Using the reader's first name alone increased open rates with participants of the study by almost 15%! Sidekick indicated that emails that had the word "free" in the subject line got a 10% boost in open rates.
Know Your Target
Perhaps the biggest idea to carry with you as you craft your engaging email subject lines, however, is the idea that it all comes back to your audience. You have to know your audience so that you can give them something they actually want to read, as opposed to trying to force them to open something YOU want them to read. You should always be conducting market research to find out who your customers really are, what they like, what they dislike and more. Buyer personas can be hugely helpful in this regard, as they can create a fictionalized version of certain segments of your target audience that you can keep in mind when writing.
When crafting your email subject lines, one tool that you should leverage to your full advantage is the element of surprise. Don't hesitate to surprise your reader with a statement that may be completely contrary to the way they think, so long as that statement also piques their interest. Don't shy away from being provocative or thought-provoking. Always remember the age-old rule: whether your reader is happy or angry when they opened your email, at the end of the day they still opened it, didn't they?
 Subject Line Formatting Considerations
According to ContactMonkey, a full 40% of emails these days are being opened on mobile devices first. Because the average mobile screen can only fit around seven words without display issues, this means you'll want to limit the number of characters you use as much as possible.
Another thing you'll want to experiment with is the use of numbers in your subject lines. This can be a great way to both conserve characters AND make a bold statement, like if you were to write something like "3 Days Left to Take Advantage Of This Offer!"
 Speaking of experimenting, another key to crafting the perfect engaging subject lines involves testing, testing and then testing some more. NEVER assume that your first version of a line is the most effective – there will always be room for improvement. Write a few variations of the same subject line, each with the same basic idea but with slightly different construction and word choices. Then, send those different versions to targeted sections of your email list and pay attention to what happens. Does one group respond more strongly than the other, even though they're essentially reading the same basic idea? Why or why not? This type of testing is a great way to not only improve your future efforts, but also the effectiveness of the current campaign.
 In the End
Make no mistake about it: email subject lines are one of the most effective ways to not only get people to open your messages, but also to convert people who may be on the fence into passionate buyers and brand advocates. Strong open rates will lead to strong clicks, which eventually creates a snowball effect that ends in the strong sales you've been after. Just how strong, you ask? According to Experian, for every $1 spent on email marketing, the average company sees approximately $44.25 in return. Convince & Convert indicated that 44% of all consumers made at least one purchase during 2015 based on a marketing email they received. McKinsey & Company revealed that email marketing even has a conversion rate that is three times higher than even social media sites like Twitter, Facebook and Instagram can muster.
But at the end of the day, none of this means ANYTHING if you don't have a compelling, engaging and powerful subject line at the heart of it all. Provided that you keep these tips in mind the next time you sit down at the keyboard, you'll find the open rates (and ultimately the sales) that you're after are a lot more attainable than you may have realized. Your readers put a great deal of importance on email subject lines which means that whether you want to or not, you have to as well.