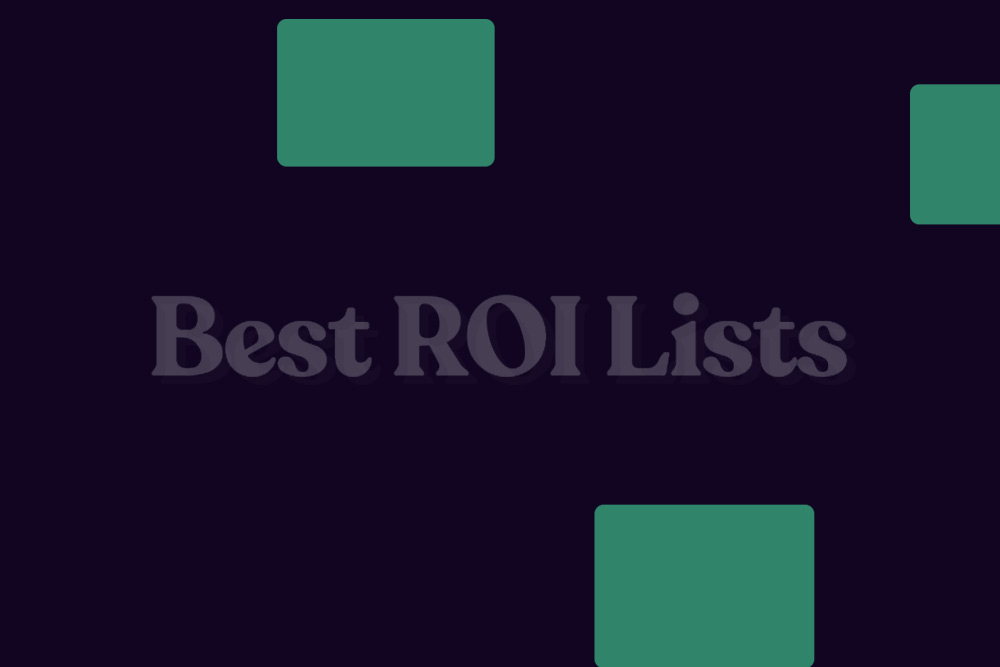 Faith Based Marketing
Faith-based marketing, which connects companies to like-minded consumers based on religious affiliation, is becoming an effective strategy for a range of companies. No longer restricted to faith-related products and services, companies are seeing the significant benefits of tapping into this important demographic segment.
The opportunity is significant. There are 140 million weekly churchgoers in the United States alone.
While the audience is large and complex, the challenge for consumer products companies is identifying the right people to target with these campaigns. Fortunately, there are services available that help find the right faith-based audience. By renting Christian email lists or Catholic email lists, companies are one step closer to this highly desired audience. For companies wanting to market books or movies that may have a connection to these audiences, or create products specifically for the audience, having access to the right lists is an essential part of a comprehensive, broad marketing effort.
Reasons for shift
For most of the 20th century, marketing was a one-way conversation between marketers and consumers. Mass media let advertisers sell products to large audiences via newspapers, television and radio. Mass marketing was about, well, the masses, driven by basic demographic information such as gender, age, income and education. These demographics drove most of the market segmentation.
With the growth of digital technology, social media, and Big Data, marketers are much more easily able to move beyond simple demographics and examine beliefs, interests, and ideologies. Predictive analytics programs allow for better understanding of market segments and the ability to anticipate consumer behavior more accurately.
People do not define themselves by the artificial demographic constructs. You're unlikely to see Facebook groups or Pinterest boards for "women aged 25-54" or "annual household income between $50,000 and $75,000." But you will see such groups for knitters, Boston Celtics fans or "Big Bang Theory" watchers.
Belief groups are no different. They are a significant segment, and one of the largest segments, particularly domestically. There are 231 million practicing Christians in the United States.
For companies that understand this faith-based segmentation, the results can be palpable. For those that do not, there is significant lost opportunity.
One such success story is Chik-fil-A. The fast-food chain has long remained closed on Sundays. part of founder S. Truett Cathy's belief in having a day for spiritual reflection and rest. By contrast, Lowe's Home Improvement Warehouse received considerable criticism in 2007 when its holiday catalog referred to "family trees," not "Christmas trees." The chain later issued an apology, citing a "breakdown in our own creative process."
Turning online
Today, savvy marketing organizations are not only identifying faith-based communities for targeted messaging, but using traditional and new media alike to spread their message. Using email lists, blogs, social media and paid advertising, companies can pinpoint messages to relate directly to a specific faith-based audience. This online marketing can quickly turn viral. Consider that most devout followers of a religion gather with other like-minded people at least once a week. This sense of community, whether over a post-service coffee mixer or a post-Sabbath meal, provides opportunity for conversation and connection.
Companies that have planted messages in the collective consciousness of faith-based audiences can see those messages spread virally, shortly after the sermon is completed. And faith-based marketing can also target those who deliver those sermons, by communicating with ministers, rabbis and priests about products, issues, or services that your organization wants to promote.
Types of online faith-based marketing
Capturing today's faith-based audience means using available technologies and skilled firms that have expertise in this burgeoning field. The tactics are not any different from those used in traditional online marketing campaigns, including:
Search engine optimization.
Social media.
pay-per-click advertising.
Banner advertising.
Email blasts.
While the tools may be the same, how they are used is very different when focusing on this audience segment. Take pay-per-click advertising, which usually relies on including the right keywords that drive search results and separate a company from its opposition. With faith-based pay-per-click, the task is nuanced, needing to identify words that are attractive to the faith-based audience and have enough search volume to warrant results.
Characteristics of Faith-Based Audiences
Of particular value to companies seeking to connect with communities of faith are those faith-based consumers who visibly and proactively live their values. Their religion permeates their life, defining where they work, live, shop, buy and are entertained. Their worldview, framed by religion, defines who they are as individuals. Faith becomes the key driver and the lens through which they make decisions, from where their kids go to school to where they choose to go on vacation.
One analysis of this high devout segment of faith-based consumers places the population at 41 million adults, representing 17 percent of the U.S. population. These consumers have significant buying power, with a total of $2 trillion in annual spending. Nearly three quarters of them perceive their buying decisions very differently from the general population, believing that their consumer needs are different. Seven out of 10 of these faith-based consumers are actively seeking brands that welcome, embrace and celebrate them in regards to their beliefs. More than three quarters of them will leave a brand if a different brand is deemed more compatible with their worldview.
Graham Undertakes 50-State Tour
Let's look at one example of a complex, multi-channel marketing effort targeting a Christian audience.
In January 2016, Franklin Graham, president and chief executive officer of the Billy Graham Evangelical Association, announced the launch of the 50-state Decision America tour. Graham, the son of noted evangelical minister Billy Graham, will visit all 50 states this year, holding prayer rallies, urging followers to vote, and to "live out their faith in every part of their lives."
The marketing behind the tour is multi-channeled and complex. The tour's website encourages followers to take a number of actions, including taking an online pledge to "commit to living out your faith with boldness," joining a state prayer team, and volunteering to organize a group from their church to attend a Washington, D.C., prayer rally, distribute materials about the tour and Washington prayer rally in their community, or help at the event. Visitors can get directions and details on any of the scheduled state rallys, volunteer, register their church to attend a rally, and download promotional materials. The site lets people register to vote and view maps showing those who have joined prayer groups or signed the pledge. Links take visitors to social media sites, allowing them to broadcast their involvement on Facebook, Twitter or Google Plus.
How to Reach the Faith-Based Audience
Renting or buying carefully crafted and vetted lists is a cost-effective way to get your messages to the right faith-based audience. Using proven email lists that are CAN-SPAM compliant, have high open and click-through rates, List providers that have robust analytics can offer clients custom-tailored lists that identify Christians, Catholics or Jews by geography, income range or other psychographic characteristics. Full-service email list marketing firms will also assist with writing compelling subject lines, do HTML coding of emails, write copy and do A/B testing to evaluate various messages.
The faith-based audience is large and willing to be engaged. By tailoring messaging to reach this well-resourced segment, companies will find devoted consumers willing to support products and services that share their values.
The information contained in this communication is confidential, may be private communication(s), and is intended only for the use of the addressee(s). Unauthorized use, disclosure or copying is strictly prohibited unless otherwise specified therein. If you have received this communication in error, please notify me immediately.