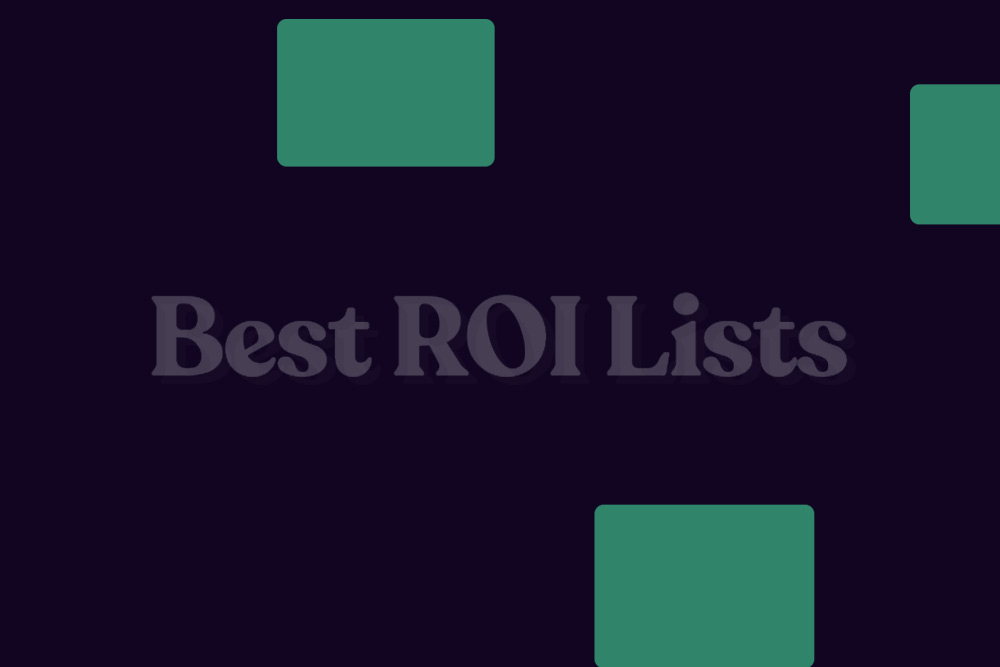 Impact of News Cycle on Your Marketing Campaigns
One of the tricky things about marketing in the digital world in which we now live is that you aren't just competing against other campaigns for attention – you're competing against the very concept of information sharing itself. Case in point: even a news story that breaks hours or even minutes after you publish a new piece of marketing material could impact the success of your campaign positively or negatively depending on the type of event, the audience you're trying to reach, the subject you're tackling and more.
Therefore, the key to success in terms of digital marketing does NOT become "try to time your marketing material to avoid this problem altogether." You need to instead lean directly into it and learn how to use the news cycle to your advantage. Above all else, you need to remain in control of your narrative as much as possible – not only must you understand HOW you could be impacted, but you also need to have alternative options at the ready so that you can be ready to strike when the news cycle does impact or otherwise affect statements within your creative content.
Politics
If the success of your campaign depends on political email leads, you'll definitely want to make an effort to stay up-to-date on the ever-changing world of politics as much as possible. In the political arena, news happens fast – particularly thanks to the 24 hour news cycle in which we now live. A perfect example of this idea in action is taking place all around us right now – the run-up to the 2016 Presidential elections. The very nature of this race is changing on a seemingly hourly basis throughout the day and you need to be aware of what your prospects care about so that you can react and adapt accordingly.
Candidates in particular have a real talent at putting these ideas to good use. According to Forbes, the 2012 Obama campaign took in an incredible 90% of their donation money from email marketing materials. Mitt Romney's campaign took in roughly 70% during the same period.
A large part of knowing when to change to react to the news cycle, however, involves knowing when NOT to. Your copy and officers really only need to be adjusted to address game-changing information, like when a candidate enters or drops out of the race or when a particular election is won or lost. Post-debate information is also very important to stay current on, particularly with regards to the solid or lackluster performance from a candidate.
While daily polls are not themselves a good reason to change your creative content, certain trends that they reveal might be. One way to use this idea to your advantage might be to use endorsements, solid polling materials and other positive items to attract the attention of people who are already actively seeking out this information. A deadline can also be particularly helpful to stay in tandem with the news cycle, allowing you to create a sense of urgency when seeking immediate responses and donations.
Individual stories themselves may also be helpful depending on your target audience. One current subject of controversy has to do with social networking giant Facebook actively blocking conservative messages across its domain. Because of this, social networking may not be the best way to reach your audience right now – you may need to rent or create conservative politics email lists or even a more general political email list to get your message to the people who need it.
Finance
Marketing materials with a financial leaning can also be heavily impacted based on activities across the financial sector. If you're promoting a particular stock, investment strategy or retirement program, for example, you'll definitely want to pay close attention to what is actually going on in those areas. If you're advertising a particular investment strategy and then the market tanks, that offer tanks along with it. It would be a bit like sending a message to your Republican email lists asking for a donation in support of a candidate who hours before dropped out of the race.
Always carefully consider the context SURROUNDING your message for the best results. Insurance services are another example of this idea in action – people think about insurance differently both when they reach a certain age, when a national tragedy strikes or when they experience some other life-altering moment.
Always remember that financial-savvy customers will immediately seek alternatives to the market when the market performs poorly. Be prepared for this so that any damage done by the news cycle is only temporary, never permanent.
Religion
Out of all the different types of marketing areas that can be affected by the news cycle, religion is certainly one of the most malleable (second only to politics during an election season). Whether an organization met or missed its holiday, quarterly or annual fundraising goals, any controversial statements by popular (or less-than-popular) religious leaders and other factors could dramatically shift the news cycle in an instant.
Because of this, it will require you to take an immediate look at something like a Christian email list to see how you have to react in terms of offers being mailed to your consumers or donors. Pay careful, careful attention to the language and even the types of creative materials you're sending out to religiously-minded audiences for this reason.
National Tragedies
If the success of your email marketing depends on prepper email lists, one area of the news cycle you'll want to devote your full attention to has to do with national tragedies. When the country experiences something like terrorism or other acts of violence, or if hurricane season rears its ugly head once again, marketers in this sector NEED to alter their creative materials and messages as a direct response. This is just as true for "smaller" events like bad snow storms or political tide changes as it is for major ones like a stock market crash.
An example of this idea in action comes down to Executive Order 13603, which was designed to delegate authority and address certain national defense resource policies regarding the allocation of resources and other services during a national disaster. If Executive Order 13603 (or even similar ones) are repealed by the next White House Administration, a huge number of marketers in this sector will NEED to completely change their messages to focus on the potential problems such an action would create. They would need to re-think the way they are motivating their consumers to buy from these companies after such a dramatic shift in policy occurs.
Health
Healthcare-minded consumers are among the most actively engaged with marketing materials today. According to Google, an incredible 1 in 20 searches are for some type of health-related information. Additionally, according to LinkedIn, when people need a healthcare service or product they go to the Internet first 85% of the time, while turning to any other source only AFTER they were unable to find what they needed.
But like those other areas, healthcare marketing can also be affected both positively and negatively by the news cycle. Pay attention to things like the Food and Drug Administration either approving or denying drugs or remedies to common ailments. Be on the look out for common approaches to curing widespread ailments being either discovered or debunked. If any of these types of activities occur, you may need to alter your message as a result.
For example, let's say you're a marketer that is in the process of selling a natural remedy to help combat the daily effects of having Diabetes. Now, let's say in a hypothetical scenario that next year a "miracle cure" for Diabetes is found. You would be unable to continue your campaign without at least acknowledging this in some way, at least if you don't want your messages to be immediately ignored. You would need to find alternative products to sell or adjust your messages to counter the claims of an actual cure for the best results. Something this big would absolutely impact your efforts today, but your ability to respond and adapt to those changes will determine how your campaign does tomorrow.
Understanding the impact of the news cycle on your marketing is a major first step towards guaranteeing that your content is always relevant regardless of what is happening in the world, but it is exactly that – a first step. In order to unlock the types of results you're after, regardless of what else may be going on that day, you need to understand HOW a news event could affect your message and take steps to use that to your advantage wherever possible. While a poorly-timed message coupled with something like a national tragedy could easily harm your survivalists email lists, knowing how to properly take advantage of some late-breaking development could give your campaign the extra boost it needs to travel farther than it would have before.