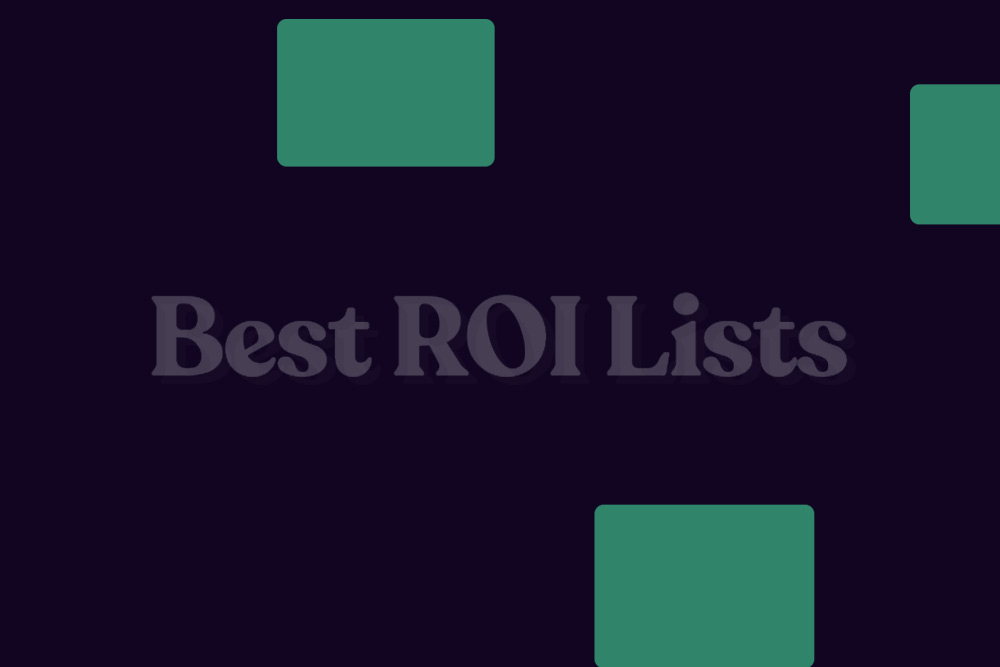 Political Campaigns and Fundraising: What You Need to Know About Your Email Lists
Make no mistake about it: in terms of political campaigns and fundraising, email marketing doesn't just work – it works incredibly well. Anyone who ever tells you differently is probably trying to sell you something. Just how well does it work, you ask? According to MobileCause.com, $139 is the average online donation amount that political campaigns and fundraising organizations can expect to receive via these and other types of digital methods. More than that, this type of digital fundraising is on the rise: most professionals agree that the portion of their fundraising efforts generated by email and other digital channels is expected to grow from 7% to an incredible 20% over the course of the next ten years.
Email works. Don't ever let anyone tell you it doesn't.
Email lists, however, are NOT necessarily a silver bullet to every political campaign or fundraising organization. It's still very possible to execute an email list incorrectly, putting you farther away from your goal than you were when you started. If you really want to generate success in terms of email lists and political campaigns or fundraising, there are a few key things you need to keep in mind.
Start Small and Build, Build, Build
When you first set out to create your email list, it's always important to start small. Begin with your own personal list of friends and family members, creating a small yet loyal foundation that you can then build from. As your budget continues to grow, you can then increase your usage and expand into your voter file, your donor lists and other important resources.
You're a Storyteller. It's Time to Start Acting Like One
If there's one thing that people in the United States love, it's a good story. As proof of this, look no farther than the billions of dollars in revenue generated by Hollywood each year. People love to root for something and they love a good narrative. Luckily for you, email lists just happen to be the perfect venue for precisely this type of narrative in terms of political campaigns and fundraising.
Use your emails to tell the story of your candidate or your organization. Provide insight into the reason someone is running for office, or the event that caused a nonprofit to form in the first place. Use it to create a bio and to communicate their positions in certain subjects. But don't forget about one of the most important elements of any story: conflict. Who opposes your candidate or what obstacles does an organization/campaign has to overcome to achieve success? These are all important elements to crafting the perfect narrative.
Inform, Inform, Inform
One of the best ways to unlock the full potential of your email list involves providing a steady stream of information about what your candidate or organization is doing to succeed. Always be willing to share information to donors, activists, stakeholders and more about not only the types of activities that you're engaging in, but also how their donations are being put to good use. People are more likely to not only give, but give multiple times, if they know how their money is being used and agree that it is being positioned where it can do the most good.
Don't Be Shy About Success
Another important thing to remember about email lists in the political campaign and fundraising space is that you should always share your successes, no matter how big or how small. Remember: people love to root for something and allowing them to share in your success gives them the opportunity to do exactly that. If you've just scored a particularly juicy endorsement, tell them about it. If you've just hit a huge fundraising goal or petition-gathering goal, let them know. It will help keep your audience ACTIVE, which goes a long way towards keeping them INTERESTED for the long haul.
Spread That Message Far and Wide
Never forget that at the end of the day, one of your primary goals of your email lists also happens to be the most straightforward one: you're spreading a message. As a result, you should regularly be actively invested in accomplishing exactly that. Use your email lists to promote a biography and a message, constantly underlining why people are interested in what you have to say in the first place. If email lists are a football game, that message is the end zone: if you can get people to not just understand your message but to BELIEVE in it and to share it themselves, congratulations: you've just created a loyal follower for life.
Geo-Targeting & Segmentation: The Keys to the Future
We live in an age where more data is available to marketers than ever before. You don't just know how old someone is or how much money they make in a year. You know more about their personality than you have in the past. You know where they live. You know what they like and dislike. Because of that, you need to start putting all of that information to good use by segmenting your email lists into groups. This allows you to craft customized, targeted messages in a way that lets you speak in terms that specific groups of people are actively engaged in.
Just because gun owners and libertarians are both interested in your organization, for example, doesn't mean that these two disparate groups of people will respond to the exact same message crafted in the exact same way. Use analytical data to break down your audience into segments and respond accordingly. Not only can you target gun owners, border security advocates, veterans, libertarians and more, but you can also do it based on location: gun owners in Texas versus gun owners in Ohio, or libertarians in Maine versus libertarians in Utah. The farther you're able to break these things down, the more success you'll ultimately find.
Communication is a Two-Way Street
Email lists are also a terrific way to go beyond the average donor and communicate directly with coalitions, interest-groups and more. Each of these organizations represents a resource of additional potential donors just waiting to be tapped into – provided that you know what you're doing.
Keeping Them Informed
Another terrific use of email lists in the political and fundraising space beyond simply soliciting for donations involves keeping your followers up-to-date on all of the latest deadlines they need to know about. Send out messages informing them of signature gathering efforts, fundraising opportunities, online polls and more – let them know that while they've helped you accomplish a great deal, there is still a long road left to travel that they can play a valuable role in.
Events
Along the same lines, another great way to find success with targeted lists in political campaigns and fundraising involves reminding people of certain events that are about to take place. This is especially true in terms of political campaigns, where things like debates, speeches, town halls and more become increasingly frequent as time goes on, all leading directly into the most important event of all: election night.
Keeping people constantly reminded of these events will help motivate them to actually show up (or plan to, anyway), allowing you to more efficiently fill the room to help get your candidate elected, your important issue passed or whatever other goal you happen to have.
Above all else, if you want to achieve a greater level of success in terms of political campaign and fundraising email lists, never forget this simple but important rule: don't stop talking to these people, ever.
Some may worry that sending messages too often or for too long of a period of time can actually be alienating, but this is all forgetting one of the biggest benefits of email lists in the first place: people can stop listening if they want to. If a person thinks that you're contacting them too frequently, they can easily unsubscribe from your list with a click of a button. Odds are they weren't that passionately invested in your cause in the first place.
But for every message you send, you help to deepen the connection between those donors or advocates that ARE passionately invested in your cause. It would be a shame to miss out on such an incredible opportunity just because you were afraid of alienating a few people who were never really on board to begin with.
People are willing to listen, especially in terms of political campaigns, nonprofits and fundraising organizations. Unless they unsubscribe, do not stop talking to these people – ever. You've got a message you need heard and a story you need to tell – email lists are by far the most efficient way to do exactly that and to do it as often as possible.