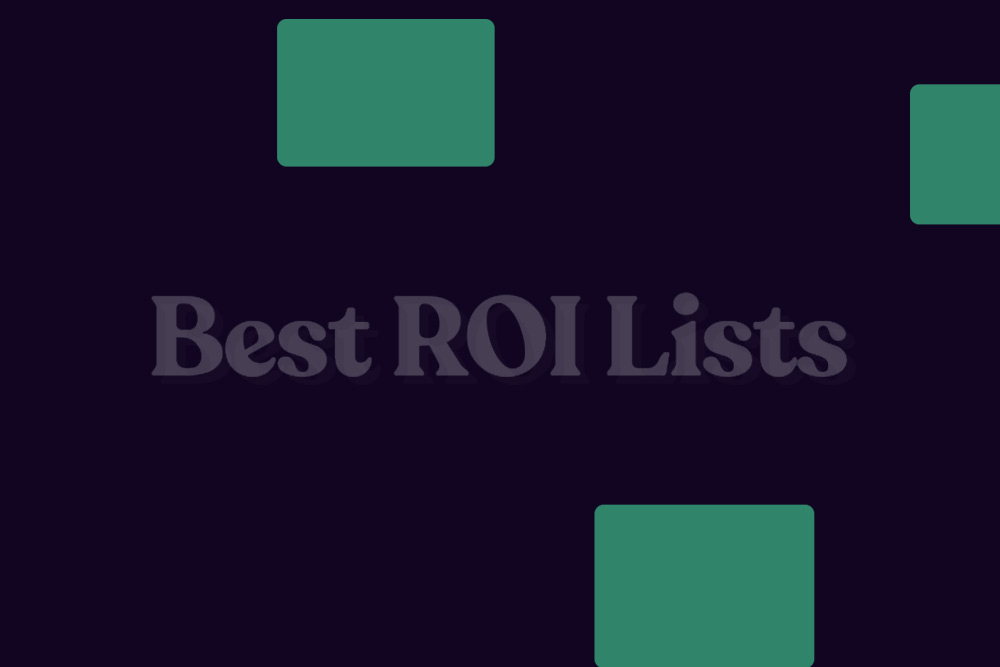 SMS a Cost Effective Way to Reach Your Business Clients
By Biju Oommen – TMCnet.com
GSM (Global System for Mobile Communications) and cellular technology is all pervasive and cellular wireless has become mainstream technology. Short Message Service (SMS) or text messaging and mobile voice have gained a lot of traction and have become very important tools for millions of people.
What is SMS? SMS is a technology included in the cellular wireless standard that allows for mobile phones to send and receive messages. It is available on most mobile phones and the individual messages, which are sent, are called text messages, or more commonly, texts or SMS.
Text messaging, or texting is the universal term for the sending of "short" (160 characters or fewer, including spaces) text messages from mobile phones using the SMS. SMS is likely to be read and acted upon as soon as it is received. The message is personal and elicits a high response rate. As the details are presented visually it is easy for us to note the information or store it for later use and or reference. We are always looking at ways and means to leverage technology cost effectively so that it can be used as business enablers, as cost is a common denominator in a lot of our business activities. Hence for SMS technology, real world applications and usages abound.
This can best illustrated by examples. Customer teams in various businesses can use the SMS technology as a low cost solution to reach clients and partners easily. A financial institution can use SMS as one of the low cost communication channels to reach their clients. For example they can send out alerts to customers and or conduct marketing campaigns for just a few cents per SMS. It is possible to server customers with reminders when a payment is due. In the logistics business segment, a shipping company can use it to automatically send out alerts to their clients when shipments are delivered and or picked up for few cents per SMS. Medical pharmacies could automate sending of SMS messages, which could be reminders of appointed times for prescription pickups, refills or other very important reminders.
SMS has rocketed to popularity since its inception. With the launch of the SMSFinder Multi-Tech has signalled that it wants a piece of the bulk text messaging action. In this exclusive review let us take a closer look at Multi-Tech's SMSFinder solution, which aims to deliver affordable bulk text messaging technology to various market segments.
Multi-Tech's appliance solution in the SMS space called the SMSFinder (Fig.1) is a turnkey solution. The unit incorporates a quad-band GSM modem-very useful in that you can select the band based on the GSM cellular operator you wish to work with.
Fig.1 Multi-Tech SMSFinder (SMS Server)

The application spectrum for the SMSFinder is quite broad. The solution can be put to many uses, such as SMS marketing campaigns, market research, and customer satisfactions surveys or even pursuing collection.
For all the above and many more applications Multi-Tech's SMSFinder promises assistance by providing a simple and effective web based GUI to send and receive SMS.The SMSFinder equipped with an integrated Quad-band GSM (850/900/1800/1900 MHz) modem touts features such as- a sortable and searchable address book that supports up to 20,000 entries. You can send SMS to one or more SMS subscribers or SMS subscriber groups. The SMSFinder can send and receive 10 SMS per minute. It allows import of standard CSV file format into the appliance address book. The configuration and management is via a web GUI and users with different access rights and credentials can be setup.
A peek into the appliance reveals that it supports out of the box features such as Applications Programming Interface (API) integration via HTTP/TCP APIs. This facilitates creating an interface between various business applications such as databases and the SMSFinder to carry out batch processing of messages. It supports SMTP client and Syslog, which facilitate logging and reporting. This bulk text-messaging server can empower businesses with the ability to broadcast and receive SMS text messages with the click of a button. It also allows remote triggering of text message broadcasts i.e. pre-defined text messages can be broadcasted to defined groups and the trigger can be an SMS message or a phone number. This ready-to-use solution plugs into the Ethernet network and connects to the wireless network via the integrated quad-band GSM modem. If you have the correct credentials you can broadcast your messages to clients, subscribers and prospects in near real-time via SMS.
We decided to get an SMSFinder to check its functionality. Starting with the front panel of the unit the various status LEDs can provide valuable insight at a glance as to the condition of the various operations of the SMSFinder. They are aptly labelled as Power, Status, LAN (10/100, LNK/ACT), Modem (TD, RD, CD, TR, LS), and Signal etc. Then there is the designated slot for the Subscriber Identity Module (SIM) so that the SMSFinder can operate on a GPRS-General Packet Radio Service (GPRS) network. Turning to the rear of the unit you will notice a connector for the quad-band cellular antenna, a LAN port that connects the unit to your Ethernet network, a power connector and a reset button (in case we need to reset the SMSFinder to its factory defaults).
Now it is time for the functional testing of the SMSFinder.
Operational Testing
We started by installing -the SIM card (we obtained a GSM wireless account with an activated SIM card capable of sending SMS text messages through our service provider) in the front panel SIM slot; on the rear panel the cellular antenna was connected to the antenna connector and the system to the test Ethernet network (Fig.2) we setup using the LAN port.
Fig.2 Multi-Tech SMSFinder (SMS Server) Test LAN setup.
We powered the unit with the power brick, which accompanied the unit. The system also ships with a network cable, which we used to configure and manage the unit. Make sure you know the GSM band used by your cellular service provider. We had to switch from the default to get it working. For installation and configuration Multi-Tech has provided a web GUI management interface for the SMSFinder.The documentation is very easy to follow and SMSFinder's web GUI is well arranged and very easy to navigate.
Once our credentials were authenticated the SMSFinder displayed an array of options via a set of neatly laid out and easily accessible buttons labelled as – Administration, Network Setup, SMS services, Triggers, Utilities, Import & Export Address Book, Statistics & Logs etc. These helped us navigate around in an impressively quick fashion. In a short span of time, we had the SMSFinder up and running.
The Administration button allowed us to set up the SMTP server for e-mail notifications, synchronization of the SMSFinder clock to real time using the SNTP client, admin access (administrator's password and set an automatic inactivity disconnection interval), allowed networks (the networks that can access the SMSFinder's web GUI etc), remote Syslog (Configure the Remote Syslog status and server's IP), Tools (to reset the cellular modem), Factory defaults (to reset parameters to factory defaults).
Clicking on the network setup button gave us access to the unit's LAN settings and the ability to configure the cellular modem. We continued on to SMS services. Here we input names and phone numbers in the Address Book, created Groups, setup SMS users, we sent an SMS, accessed the Inbox to view messages received and Outbox to view messages sent. (Fig.3)
 Fig.3 Multi-Tech SMSFinder SMS Services- Outbox

The Triggers button proved beneficial in setting up -the list of authentic users who can trigger broadcast messages and action triggers, the trigger codes or words and broadcast messages, the destination groups, the action triggers that will cause certain actions, write and save pre-configured messages etc.
Let us not forget to mention the context-sensitive help system within the SMSFinder web GUI that takes much of the intrigue out of the configuration and installation process.
A classic example is, how quickly we were able to verify the firmware version running on the unit and signal strength of the unit by clicking on Statistics & Logs and then clicking on the submenu option titled System Information. (Fig.4)  (Besides providing information such as the unit's MAC address, model number, system uptime, date and time etc.)
Fig.4 Multi-Tech SMSFinder Statistics & Logs –System Information 
We liked the ability to import and export address book as it saves time, for example the export function is useful to share the address list of the test SMSFinder. At this stage we would say that the intuitive set-up web GUI makes installation a snap.
For the small footprint the unit is indeed packed with features affiliated to broadcast text messaging.
During the course of the testing we setup a non-administrative user account that allowed a user to have limited access to the SMSFinder for sending SMS text messages and for monitoring SMS messages in the Inbox and Outbox.
We found the ability of the SMSFinder to process action triggers (essentially codes or words sent from a remote cell phone e.g. "rain") to be a very useful and interesting feature. The SMSFinder on receipt of the trigger message (e.g. "rain") will execute the action associated with it. A broadcast message ("roads are bad so office is closed") (Fig.5) was sent to a pre-defined group of SMS subscribers. The trigger can be associated with an authentication function for each trigger action, thus ensuring that only a trigger code or word received from an authenticated user can trigger the action.
Fig.5 Multi-Tech SMSFinder Triggers-Broadcast Triggers 
We also entered an SMS Text message in the format add; SF100 (this is a trigger message word that tells the SMSFinder to add the phone number and name to the address book) then sent the message. We then went to the SMS Services address book page and saw that the trigger SMS text message was processed and the name and phone number were added to the address book.
Fig.6 Multi-Tech SMSFinder Statistics & Logs –SMS Statistics 
Further clicking on Statistics & Logs and then clicking on the submenu option titled SMS statistics (Fig.6) displayed the Number of -Messages in the Inbox, Message in the Outbox, Messages Sent and Trigger Statistics such as Number of -Broadcast Triggers Received, Action Triggers Received, Broadcast Triggers Configured, Address Book Statistics etc
We are sure the GUI web based interface and menu system will appeal to novices as well as advanced users. On one hand it is very intuitive, simple and useful and on the other allows advanced users the latitude to configure and implement various configurations such as Broadcast triggers, action triggers etc. with a minimum of effort, everything being just a mouse click away!
The firmware version on our test SMSFinder was 1.20. We understand that firmware release 1.30 will support features such as- 20 concurrent users can login and send SMS at the same time, external load balancing support across multiple SMSFinder etc
For diagnostics we found that we could start with the LED's on the front panel and then access the SMSFinder's Web GUI to get more granular information from Statistics and Logs etc. The Applications Programming Interface (API) integration via HTTP/TCP makes the SMSFinder very versatile.
Room for Improvement
There wasn't anything noteworthy to report on, it performed as expected.
Conclusion
Multi-Tech's SMSFinder is a cost effective bulk text messaging solution, which presents a very simple and straightforward approach towards SMS messaging. I would recommend that you test ride an SMSFinder to see first hand the true benefits of SMS messaging and as to how this appliance can truly deliver a low Total cost of Ownership (TCO).
Biju Oommen is a Telecommunications & Networking Solutions Consultant with a special focus on enterprise products and solutions.
Source: http://internetcommunications.tmcnet.com/topics/broadband-mobile/articles/48156-sms-cost-effective-way-reach-business-clients-partners.htm