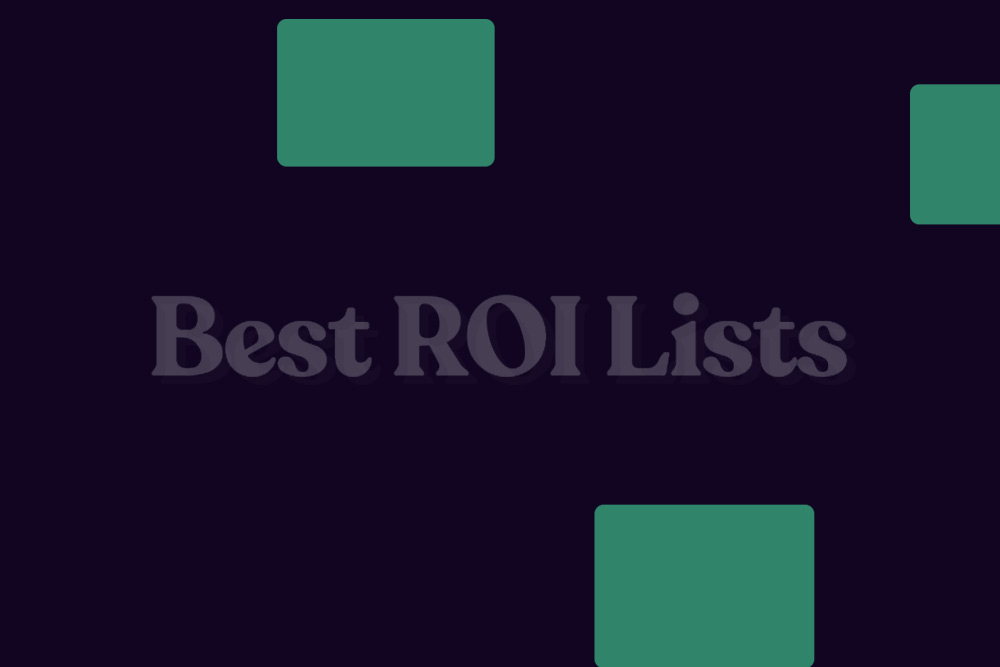 What are the Best Methods for Lead Generation?
Now more than ever, marketing must be about building relationships with customers. For this reason, lead generation is one of the most effective long-term marketing strategies guaranteed to increase business ROI (Return On Investment).
Lead generation focuses on generating long-term customer interest in a certain brand or product range. This strategy concentrates on specific customer targeting (instead of mass presentation), and relationship-building (instead of only business transactions). With a strong foundation and base of customers, ROI increase follows naturally.
The main strategies of lead generation take place digitally. First, is filled with tens of millions of potential customers. Second, the use of proven data and email lists helps marketers in customer targeting. Lead generation utilizes both of these factors to develop strong customer foundations for higher ROI. What Is the Best Lead Generation Strategy? According to Market To, among the most effective digital marketing strategies are email marketing (85% effective), and SEO (Search Engine Optimization; 82% effective) Email marketing is the most effective lead generation strategy, and brings in the most ROI for every dollar spent.
Email Marketing
The reason lead generation is such a watchword is because it consists of active effort on the part of the marketer to develop interested individuals into loyal and long-term customers. Marketers going to the customers are 80% effective compared to marketers who wait for them.
For this reason, email marketing is at the very top of effective lead generation strategies. Marketers are able to reach already-interested customers, and the personal touch of the email builds a relationship that results in long-term customer relationships with the company.
According to surveys by marketingsherpa and IDG, the top 3 concerns of senior marketers are 1) increasing measurable ROI, 2) generating high-quality leads, and 3) lack of resources for lead generation and marketing. Email marketing, which falls under personalization (personalized marketing), answers all 3 concerns.
Email marketing targets a certain cross-section of the population that has already shown an interest in a specific service or product range. Marketers can rent email lists of customers who have already expressed a need for the product they are offering. This is where effective lead generation begins, with the first email contact of the company to the customer.
Interestingly, 82% of customers automatically open an email if they see it is from a company they know and trust. Of the consumer base, 74% would much rather get a commercial notification through their emails. In addition, according to Campaign Monitor customers are 1,400% more likely to open articles that they get through emails than they see on social media. For this reason, email marketing has the evident ability to drive leads, and to do it in a massive way.
Email marketing is measurably effective in terms of ROI. Click-through rates and resulting conversions are evident when the customer goes through the email that is well designed, has trusted content and a good calls to action (CTA's). Because the cost of renting email lists is comparatively budget-friendly compared to other methods and depending on the offer, companies who use engagement email marketing typically earn $40 for every $1 spent. This makes email marketing a significant part of lead generation strategy.
SEO
SEO (Search Engine Optimization) is a lead generation best practice that backs up the email marketing strategy. Search engine optimization ensures the website and its posts will be found by customers looking for relevant information and products or services. As customers click into web pages with high-quality content, they rely on them more and more.
To respond to customer needs, SEO best practices take into account keyword research, article length, quality content, and even title and header formatting. All of these techniques ensure search engines like Google will properly index and pull up their posts and pages when customers are searching for that particular product or service. The big downside to SEO is it is a very unsure method that can take months or even years to see real results. Only high-ranking websites see ROI and it is up to the search engine itself to make the determination if the site is worthy of a high placement. However, when used with email marketing, the strategy keeps customers by enhancing their website and conversion (sales) experience.
Lead Generation: An Effective Way to Increase Company ROI
Lead generation focuses on the discovery of new customers, and their retention on a long term basis. Email marketing, backed up by good SEO, is key to this strategy. Renting an email list gives a company a new range of customers to introduce to their product or service, and the chance to develop them into long-term clients of the company. In the long term, lead generation strategies remain one of the most effective ways to increase the company ROI.